Medical malpractice is a highly specialized and complex area of law. Malpractice occurs when a patient is harmed by a negligent act, or failure to act, on the part of a doctor or other medical professional. Such harm can occur when a doctor fails to diagnose or treat a serious medical condition, or provides treatment in the wrong manner. If an injury or death occurs, medical malpractice may have occurred. If this has happened to you or a loved one, you may be entitled to compensation. Kelly & Ignoffo Law Group will thoroughly evaluate your claim, examine the medical records, consult the necessary medical experts, and guide you through the process including potential litigation. If we agree to take your case we will pursue it with all the experience, resources, and preparation you deserve.
Kelly & Ignoffo Law Group attorneys are highly experienced in the complexities of medical malpractice litigation. Our team has the unique experience of previously representing hospitals, doctors, nursing homes and their insurance companies in malpractice cases. This provides us with specialized insight and strategies to handle the most complex medical malpractice matters and understand the defenses that may be claimed. Further, we retain only the most qualified medical experts that are essential to testify on your behalf. Our reputation affords our attorneys a premier status in the medical malpractice arena and has earned us the respect of both our peers and adversaries as well as the members of the judiciary who hear these cases.
We handle a variety of medical malpractice claims for our clients, including those arising out of:
Missed or Delayed diagnosis of Cancer & Other Conditions

read more...


Brain & Spinal Cord Injuries

read more...


read more...


read more...


read more...


Misread Diagnostic Testing & Imaging

read more...


read more...


Medication / Pharmaceutical Errors

read more...


Nursing Home Abuse and Neglect
Click here to read more about our Medical Malpractice and other results.
Let the
Kelly & Ignoffo Law Group

team help you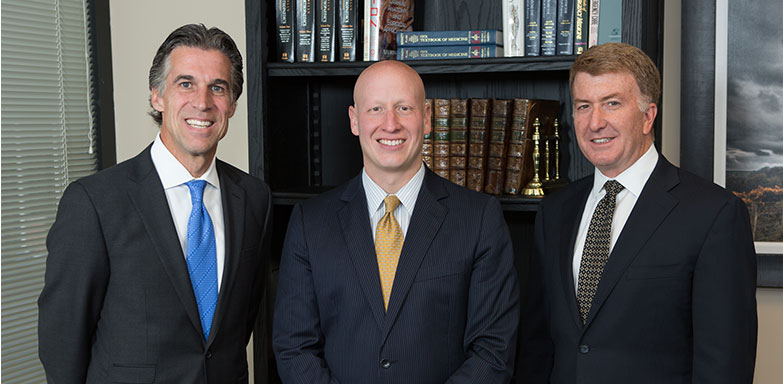 Every year, over 98,000 people die as a result of preventable medical mistakes. Others suffer severe and life-threatening injuries. We understand the enormous impact that such events can have on day-to-day life. As your attorneys we promise never to lose sight of this as we work to diligently and aggressively resolve your case and bring you the compensation you deserve. There are statutes of limitations (time deadlines) for filing medical malpractice lawsuits, so it is important to take action as soon as possible to protect your rights.
Kelly & Ignoffo Law Group attorneys have a proven record of success delivering outstanding verdicts and settlements on behalf of clients who have suffered due to a medical error. For a free consultation, contact one of our attorneys through our online form or call 312-346-3390.