Dog/Animal Attacks
Injuries from animals, such as domesticated pets and guard dogs kept on a property, come in many forms. Injury can result from an attack or bite, or from an animal getting free from a property and causing an accident in a public space. In Illinois the owner of an animal is responsible for the behavior of that animal, including any injuries caused by it. We are highly experienced in personal injury litigation involving animal inflicted injuries and aggressively pursue compensation for our clients.
Mesothelioma/Asbestos
Due to known health problems, including death from lung cancer or mesothelioma (a form of cancer caused by asbestos), the manufacturing, maintenance and removal of asbestos is subject to strict regulations. While previously considered an essential fire-safety component used in countless ways, exposure to asbestos is now known to be dangerous to people of all ages. The law provides a right to compensation for those suffering the consequences of this highly toxic substance. The associated prognosis for asbestos or mesothelioma is grim. Tragically, exposure to asbestos, even decades earlier, often leads to premature death. Our attorneys and affiliates will analyze your mesothelioma/asbestos claim and aggressively pursue the compensation you deserve.
Pharmaceutical Liability
Pharmaceutical companies are required by law to properly and fully research the potentially dangerous side effects of the drugs they develop, market, and sell to consumers. They must also provide consumers with clear warnings of such side effects. All too often, drug makers fall short in those duties resulting in serious injury, and even death. Kelly & Ignoffo Law Group has the experience and necessary resources to hold drug/pharmaceutical companies responsible for their wrongful conduct and the injuries that follow.
FELA Work Injuries
Railroad employee injury claims are governed under the Federal Employers' Liability Act (FELA). FELA provides very specific steps which must be followed, including time periods in which claims must be filed, to preserve a railroad worker's right to recover for injuries suffered while working. If you are a railroad employee who has been injured on the job, contact Kelly & Ignoffo Law Group today. We will fully investigate your claim to determine if your employer can be held responsible for the injuries you suffered.
Mass Transit Accidents
Mass transit consists of airplanes, buses, trains, trolleys, ferries, and limousines. Mass transit accidents, due to the size of vehicles involved, are often the most tragic and deadly in the nation. The results are usually catastrophic as they cause serious injuries, or death, of numerous people in a single incident. These often preventable occurrences are commonly caused by driver negligence, poor vehicle maintenance, negligent hiring, insufficient training, or errant dispatching on the part of a commercial operator. Kelly & Ignoffo Law Group has the experience and resources to secure a successful resolution and the peace of mind our clients deserve.
Click here to read more about our results in these and other personal injury practice areas.
Let the
Kelly & Ignoffo Law Group

team help you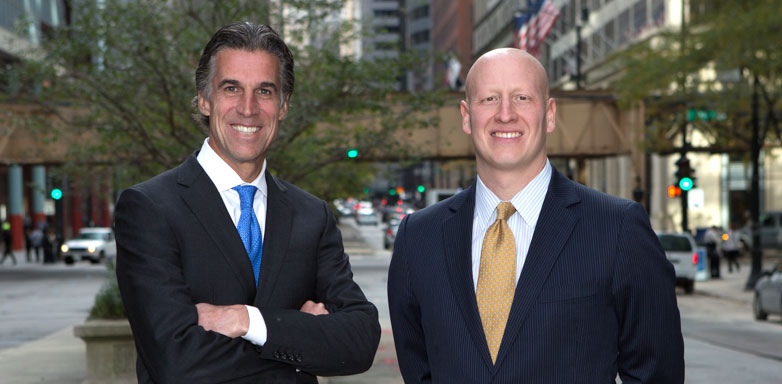 Kelly & Ignoffo Law Group has a strong record of success delivering outstanding verdicts and settlements on behalf of clients who were injured due to the negligence of another person or entity. For a free initial consultation, contact us through our online form or call 312-346-3390. You will never pay a fee unless we successfully resolve your case.