Kelly & Ignoffo Law Group attorneys have represented hundreds of people who have been injured in automobile accidents in Illinois as well as across the country. Focusing on those who have been severely injured or who have lost loved ones as a result of a serious accident, we have consistently achieved outstanding and noteworthy results on behalf of victims of car, truck and motorcycle accidents.
Our attorneys know the importance of conducting an immediate and complete investigation of an automobile accident so that no evidence is lost or destroyed. In addition to the police report, we can collect extensive evidence including photos of the accident scene and vehicles, witness statements, vehicle data recorder, driver logs, and cell phone records. When necessary we also consult with highly qualified accident reconstruction experts who can determine how an incident occurred based upon known physical evidence. In addition to identifying all liable parties we also fully investigate and identify all available insurance coverage that afford compensation to our clients.
At Kelly & Ignoffo Law Group we understand how an auto accident can be a major disruption in your life in addition to causing pain, loss of earnings, and medical expenses. We will work diligently to help you through this ordeal and move aggressively to ensure you receive the compensation you deserve. In addition to accidents caused by negligent driving, Kelly & Ignoffo Law Group attorneys handle auto injuries caused by negligent or defective product design such as children's car seats, tires, and other vehicle components. Utilizing the best experts available, our clients benefit from our investigation and prosecution of these highly complex auto related injury cases.
Click here to read more about our Car, Truck & Motorcycle Injury, and other results.
Let the
Kelly & Ignoffo Law Group

team help you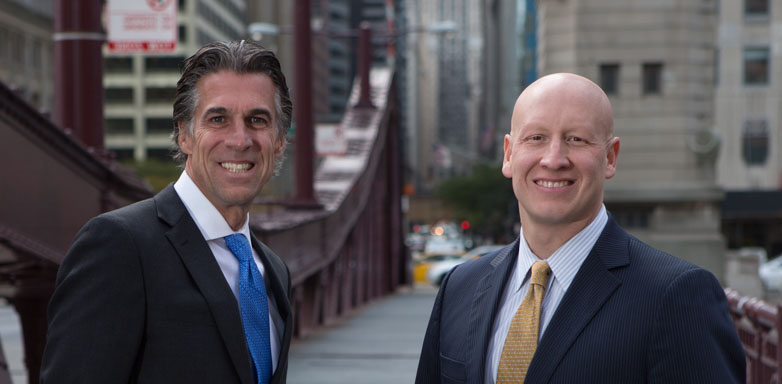 If you or a loved one has suffered a severe injury from an auto related accident, Kelly & Ignoffo Law Group can help. Our clients have an experienced team dedicated to personal service, zealous advocacy, and outstanding results. For a free initial consultation, contact us through our online form or call 312-346-3390. You will never pay a fee unless we successfully resolve your case.